For a quote call 801-901-2184 now to speak with a licensed representative or click below to get a FREE quote.
The Special Event Isn't Perfect without the Right Insurance.
Get the coverage you need in three easy steps.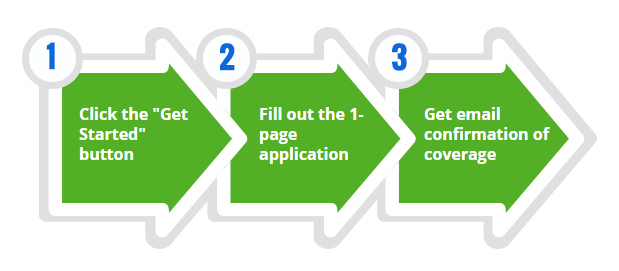 Special Events Coverage
The peace of mind during the management of a special concert, parade, car show, rodeo or other event, that an insurance policy can provide, goes a long way.
Concerns about volunteers, temporary workers or committee members, are alleviated knowing that they will automatically be protected during the event. HIG wants to cover your one-day, multi-day or annual events that have up to 10,000 attendees.
Regardless of the type of event, accidents happen. Don't let your event be remembered for an accident; make sure you have the right insurance in place!
Peace of Mind for Your Big Event
There's a lot to know when it comes to buying insurance – the types of options available, how much protection you need, and what represents a fair price. That's why it's important to have an independent agent looking out for you and your family. That's where Hatch Insurance Group comes into play. Here are some of the added benefits of choosing Hatch Insurance Group for your Special Events/Wedding Day coverage:
24/7/365 Claim Service – You can rely on Hatch Insurance Group to protect your special day. Our claim professionals are available 24 hours a dady, 365 days a year. Call us anytime at 877-795-1093.
Your one source for individual insurance needs – In addition to wedding insurance, Hatch Insurance Group can offer you coverage for auto, home, boat and yacht, personal articles, personal liability umbrella, condominium and renters.
Why do you need Coverage for your Special Event?
General Liability:
A pedestrian was struck by a motorcycle where the insured event sponsor was directing traffic. She suffered torn ligaments and tendons in her ankle along with back injuries. Medical bills and loss of wage claims exceed $68,000.
Liquor Liability:
An intoxicated claimant attending a rodeo was struck and killed while crossing the street on foot. An aggressive investigation determined the claimant, with a .26% blood alcohol level was refused service by the insured. We successfully convinced the attorney to drop the case and minimal expense costs were paid out.
General Liability:
Insured held a theater performance at a local high school auditorium. Fake blood was used for a special effect, and the fake blood damaged curtains in the auditorium. The property owner of the facility sued the insured for damage to the curtains totaling $7,500.
Subscribe to our Newsletter
We publish a monthly email blast that has current insurance information and changes in the insurance world. Our newsletter contains excerpts from our blog and from news published by our carriers…